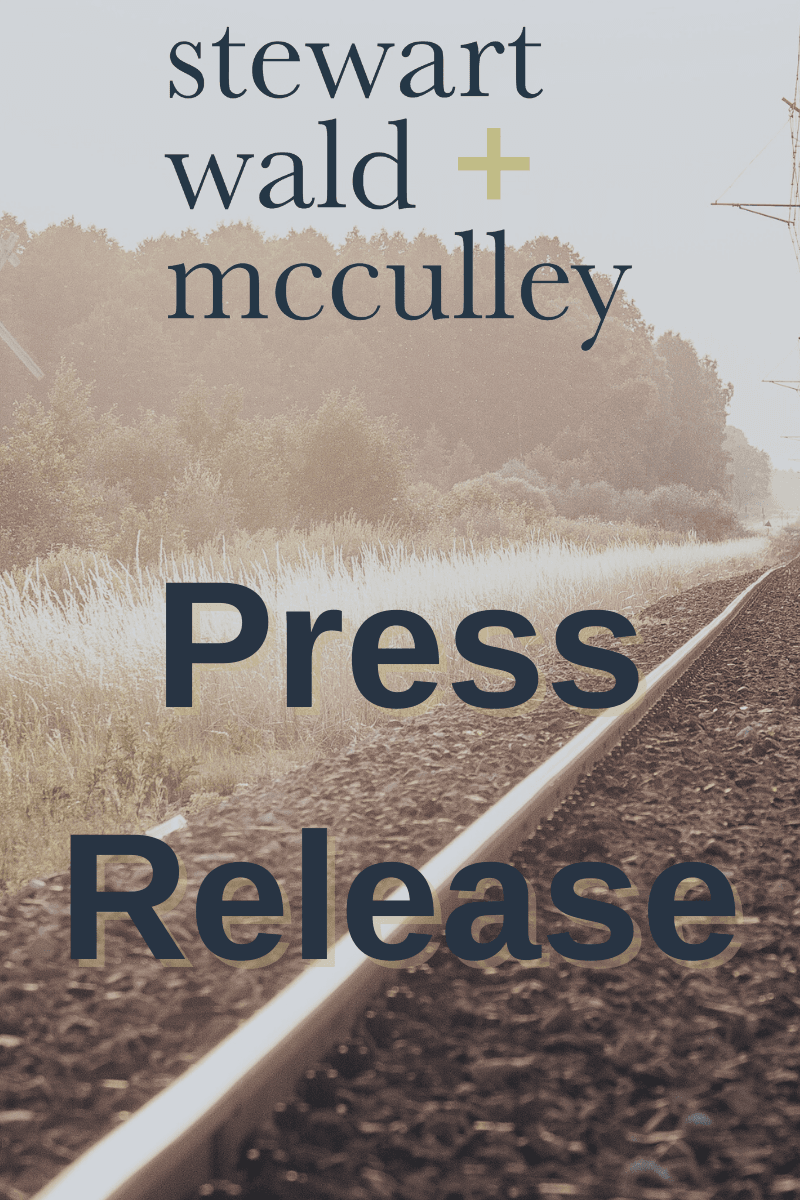 Stewart, Wald & McCulley, LLC, a leading Rails to Trails law firm, has reached out to landowners whose property rights may be affected by the conversion of the Seminole Gulf Railway into a nature and hiking trail. The firm solely represents landowners who have had their land taken as a result of rail-trail conversions. The firm has represented landowners in over 26 states and touts their track record of recovering over $380 Million in rail-trail cases nationwide. Attorney Steven M. Wald, native to Naples, Florida, is taking the lead on the case and has been watching the developments of the future Bonita Estero Rail Trail closely.
In January, the Metropolitan Planning Organization for Lee County presented plans for the inactive railway. These Lee County plans include converting the railway into a rail-trail, or linear park. The trail would start at Alico Road and continue south to Bonita Beach Road. Further south, Collier County is considering this rail-trail option as well.
Rail-trail conversions, like the Legacy Trail in Sarasota, are possible because of the Trails Act, an Act of Congress that allows railroads to offer their railroad rights-of-way for public recreation in lieu of abandonment. Enacted in 1963 and amended in 1983, the Trails Act is a federal statute that empowers the Surface Transportation Board ("STB") to authorize these conversions, thereby preserving the line for future reactivation. This concept is called railbanking.
Stewart, Wald & McCulley hopes to have the opportunity to educate landowners about their property rights. All around the country, unused railroad corridors are converted to rail-trails. When this occurs, the firm reaches out to landowners to educate them on their rights and represents them to seek compensation when there is a taking of land. Often, landowners are unaware of their rights and recourse during a rail-trail conversion. The firm has begun investigating various issues for landowners along this corridor. Along these 14 miles of the proposed rail-trail are many types of properties. There are landowners that live right along the corridor, there are businesses with land along the corridor, there are many golf clubs and golf courses along the corridor as well as some industrial land. Each of these types of landowners will have special concerns. When the concept of the general public walking along their property is considered. Stewart, Wald & McCulley has decades of experience taking each of these types of landowners' situations into consideration when representing their interests.
Attorney Wald is urging landowners to attend the upcoming informational meetings being held by the firm at the Embassy Suites, 10450 Corkscrew Commons Drive, Estero FL on Thursday, February 16th , 2023 at 8:00 a.m., 12:00 p.m. and 6:00 p.m. as well as Friday, February 17, 2023 at 8:00 a.m. and 12:00 p.m.
Stewart, Wald & McCulley is neutral to the trail. "Whether you support the trail concept and think it is a good idea, or not, the lawsuits landowners bring have nothing to do with whether the trail will be stopped or not, and everything to do with your constitutional right to receive money from the government if it takes your land," said Wald. It is also important to know that any lawsuit filed in federal court for the trail-trail conversation will not be against the trails group, Friends of Bonita Estero Rail trail ("BERT"), Lee County, Collier County, Sun Trails Program, or any other entity supporting the trail.
View this press release on EINPRESSWIRE.